September 18th 2017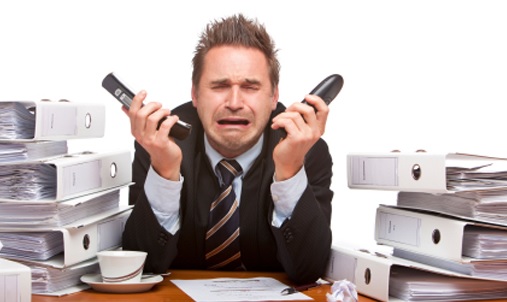 5 PROBLEMS IN YOUR STEAM-CONDENSATE SYSTEM THAT YOU DO NOT KNOW THEY EXIST
Your maintenance person has just done an inspection. Everything goes well in the boiler room, he signs his register, handed over his report and leaves for another task. You look at the report quickly and everything seems to be in order. However, you can not achieve your production targets. What's going on?
1. Defective Steam Traps
In steam systems where steam traps haven't been serviced for 3 to 5 years, 15 to 30% of traps can be defective. The cost of a single leaking steam trap in a typical system can amount to thousands of dollars per year.

Solutions
An analysis is important to judge the location of the trap. Indeed, the last installations may have been dated for several years. Since technology and production constantly change, it is best to consult an expert to assess your needs. In addition, annual inspections are strongly suggested.
2. Boiler Carry-Over
Your chemical products representative indicates an increase in conductivity in your system. Some ignore the problem since production does not seem to be affected. Many suppliers even suggest equipments to eliminate the problem, but is it really necessary?

Solutions
Conductivity tests in the condensate return tank and the main feed can identify this problem. Specialists in boiler water treatment can provide you with some tricks to avoid chemical fumes. For mechanical carry-over, the causes may come from different sources (inadequate installation, random water level, etc.). Our team will be happy to help you find the source of the problem.
3. Percentage of high make-up water
Your make-up percentage seems correct according to your industry standard. However, according to rule of thumb, this value must not exceed 8% (without injection in the system). Is that your case?

Solutions
First, it is necessary to evaluate the losses in the system (blowdowns, loss at atmospheric vents, etc.) Then, it will be necessary to bring cost-effective solutions to eliminate these losses.
4. Inadequate condensate drainage
LACK OF HEAT !!
TAKES TIME TO HEAT !!
THE PRODUCT IS NOT DRY !!
Does it sound familiar? Before buying a new pump, take the time to evaluate if another cost effective solution is easier for you.

Solutions
The condensate return system must be adequate to operate the equipment at full capacity. Our expertise will guide you to optimize your system.
5. Loss of steam at atmospheric vents
In a conventional steam system, the hot condensate leaving the exchangers is directed to a tank in which the surplus energy of the condensate is released to the atmosphere. However, the energy of the condensate represents 15% to 20% of the energy load of the network. You had to pay to produce that energy!
Complete Solution
What do you say about an effective, profitable, easy to maintain and subsidized solution?
An SCCS® is a set of interventions designed to make the network more reliable and efficient. The system is completely redesigned from an optimal cost/benefit and accuracy perspective. The Office of Energy Efficiency recommends converting conventional steam systems into closed systems.